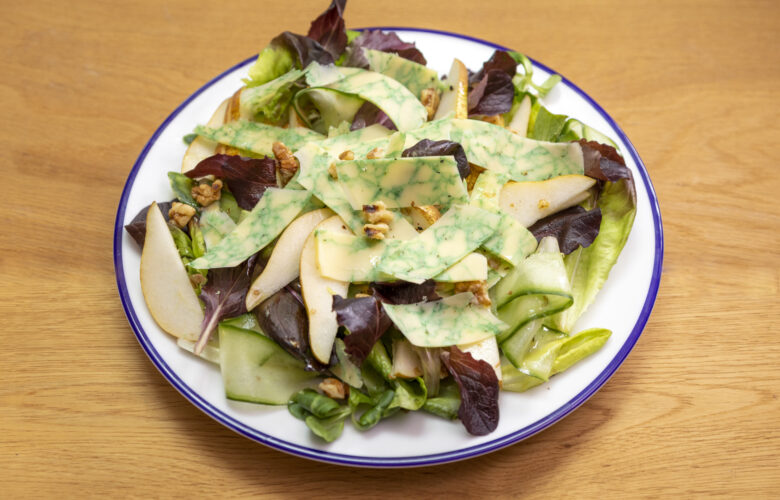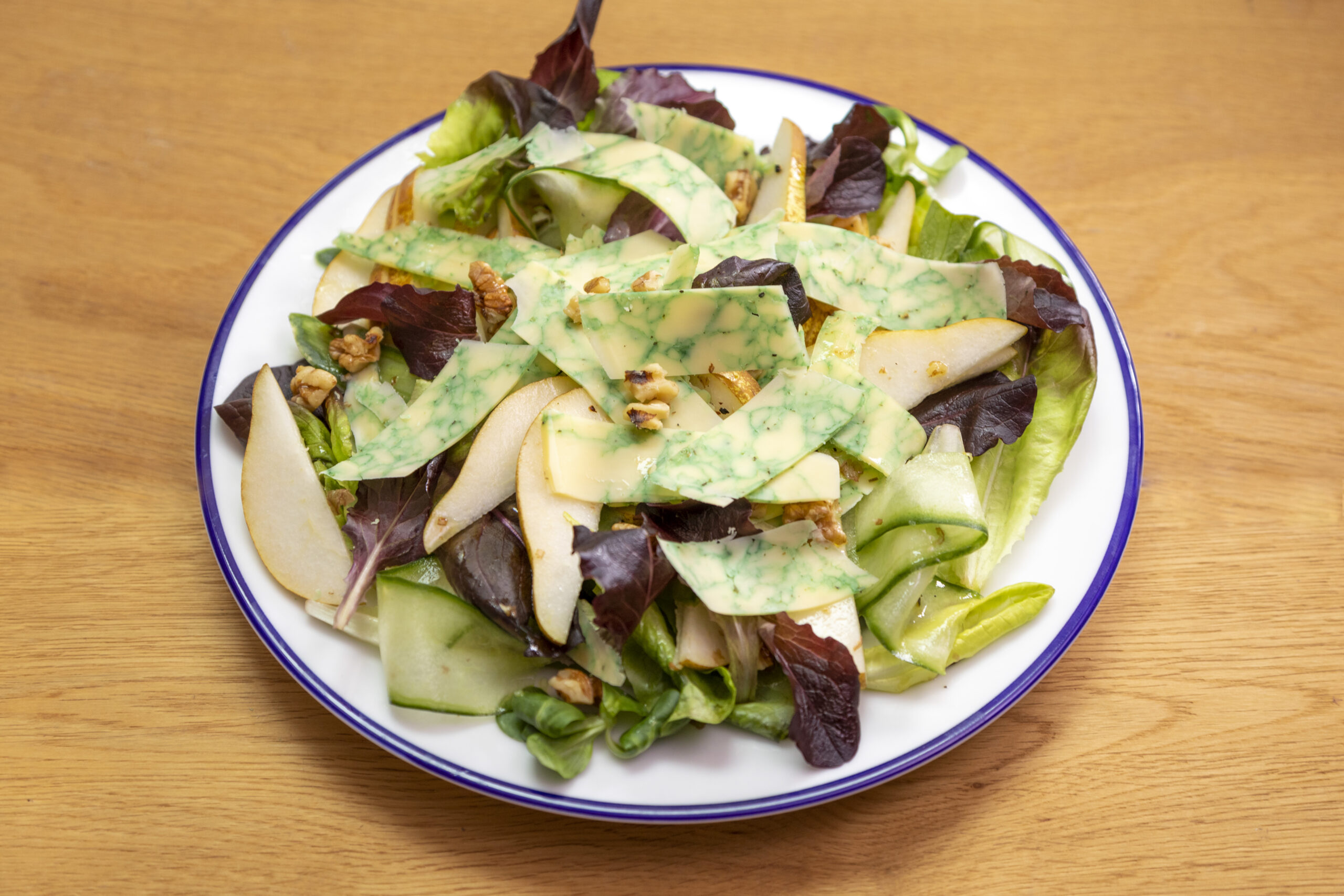 Sage Derby, Pear and Walnut Salad
Ingredients
30g / 1oz walnuts
3 pears
½ cucumber
1 tbsp extra virgin olive oil
2 tsp sherry vinegar
1 tsp runny honey
100g / 4oz mixed salad leaves
75g / 3oz Sage Derby
The Cheese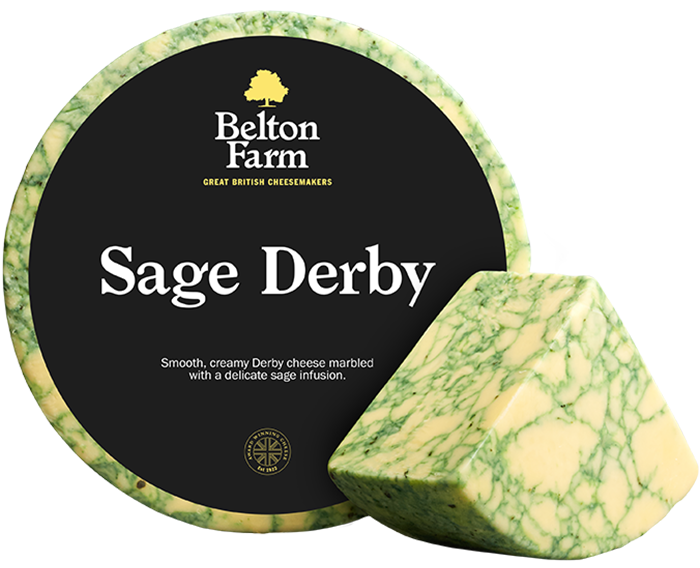 Sage Derby
Method
Toast the walnuts in a dry frying pan for 1-2 minutes until golden and toasty then remove onto a board to cool.

Core the pears and cut into slices.

Use a vegetable peeler to cut the cucumber into ribbons.

Whisk the olive oil, vinegar, honey and some seasoning together to make a dressing.

Arrange the pears, cucumber and mixed leaves on two plates or a large platter then use a vegetable peeler to shave the cheese into small pieces and scatter over the salad.

Crumble the walnuts on top then drizzle over the dressing. Toss to combine before serving.