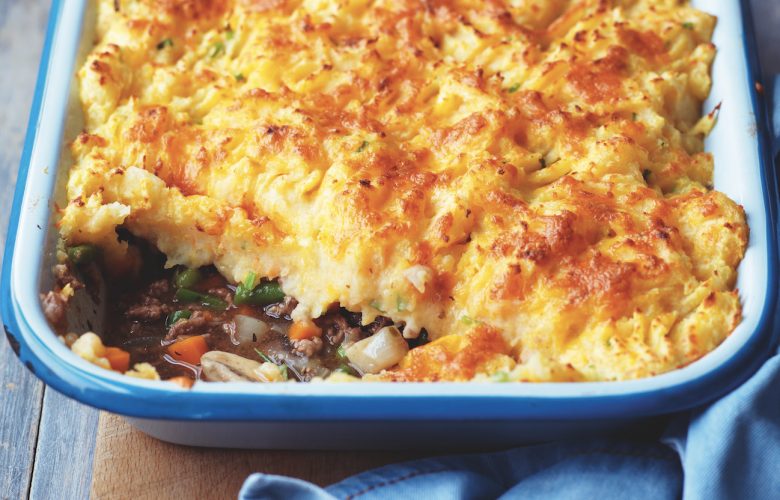 Ingredients
700g (1lb 9oz) peeled potatoes, cut into chunks
1 finely chopped small onion
1 finely chopped carrot
300g (10oz) peeled swede, cut into chunks
400g (14oz) extra lean minced beef
75g (3oz) chopped green beans
100g (4oz) sliced mushrooms
1 tsp dried mixed herbs
50g (2oz) peas
4 tsp beef gravy granules
1 tbsp chopped fresh chives
100g (4oz) grated Belton Farm Double Gloucester
Freshly ground black pepper
The Cheese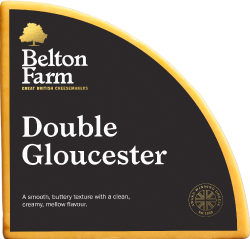 Double Gloucester
Method
Cook the potatoes and swede in simmering water until tender, which will take about 20 minutes.

Meanwhile, heat a large saucepan and add the mince, a handful at a time, cooking it until browned. Stir in the onion, carrot, green beans, mushrooms and mixed herbs. Add 300ml (½ pint) water and simmer without a lid for 20 minutes, adding the peas for the final 2-3 minutes.

Pre-heat the grill and warm a large baking dish under it for 1-2 minutes. Sprinkle the gravy granules into the mince mixture, stir until thickened, then transfer to the baking dish.

Drain the potatoes and swede, season, then mash thoroughly. Stir in the chives and about three quarters of the cheese. Spoon on top of the mince, spreading it out to cover it. Sprinkle the remaining cheese on top, grill until golden brown and then serve.