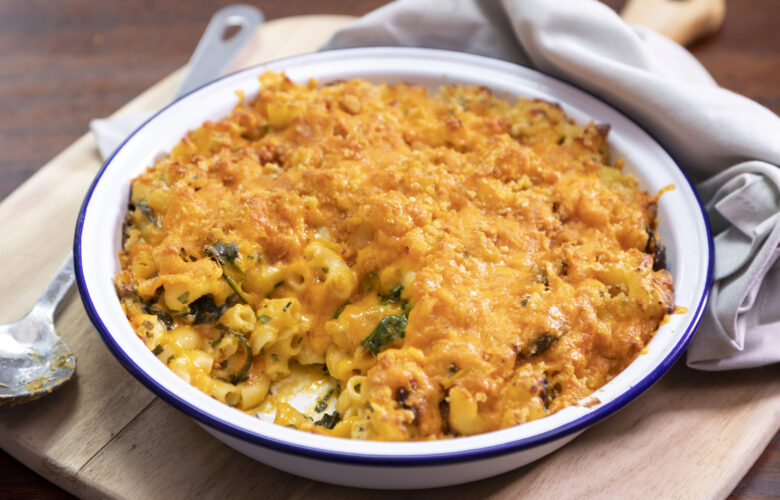 Smoked Red Fox Mac and Cheese
Ingredients
6 rashers streaky bacon
2 tbsp butter
3 tbsp plain flour
500ml / 2.1 Cups milk
300g / 10.5oz Smoked Red Fox, grated
300g / 10.5oz macaroni
200g / 7oz spinach
1 bunch parsley, finely chopped
1 pack chives, finely chopped
2 tbsp breadcrumbs
The Cheese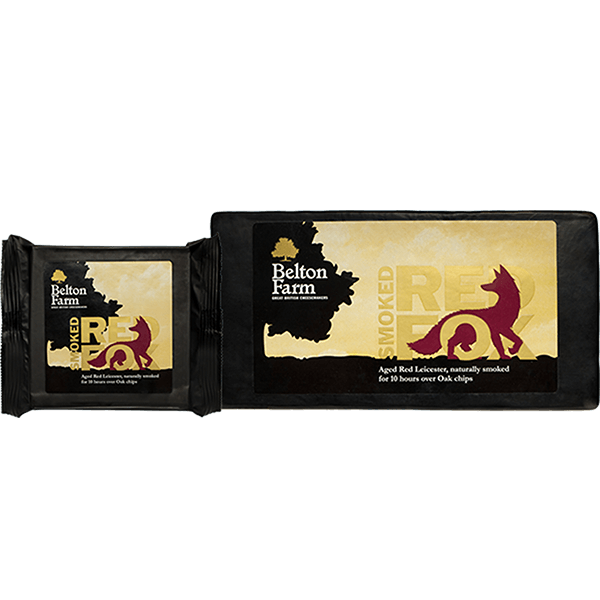 Smoked Red Fox
Method
Cook the bacon in a non-stick saute pan until crispy then put to one side.

Cook the pasta according to the packet instructions and scoop out some of the cooking water before draining.

Melt the butter in the same pan then add the flour and beat together and cook for 1 minute.

Whisk in the milk slowly and keep whisking until the sauce is smooth. Simmer for 4-5 minutes until thickened, whisking continuously.

Add most of the cheese and stir until melted.

Tip the macaroni into the sauce along with a splash of pasta water.

Stir in the spinach and herbs and plenty of seasoning.

Pour everything into an oven-proof dish and top with the remaining cheese and the breadcrumbs.

Bake for 15-20 minutes until golden and bubbling.