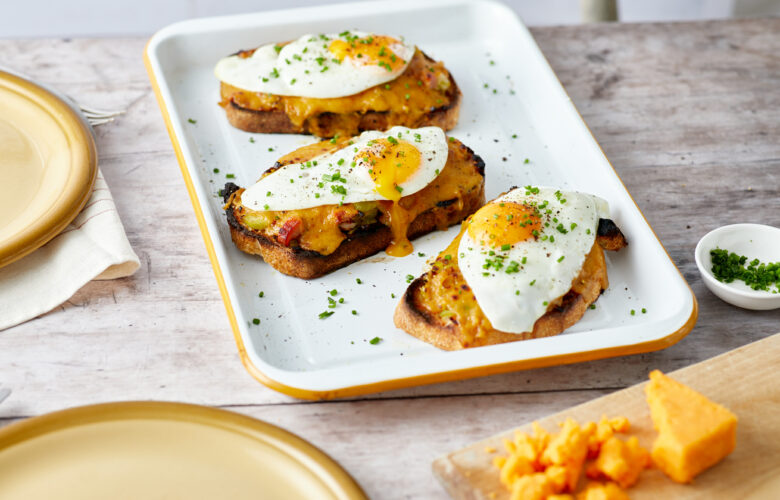 Ingredients
150g/5oz bacon lardons
2 leeks, cleaned and thinly sliced
50g/1.5oz butter, plus extra for the toast
50g/1.5oz flour
250ml/1 cup strong beer, room temperature
200g/7oz Red Fox, grated
2 tsp English mustard
2 tbsp Worcestershire sauce
Black pepper, to taste
4 large slices sourdough bread
4 eggs, optional
Chives, finely chopped
The Cheese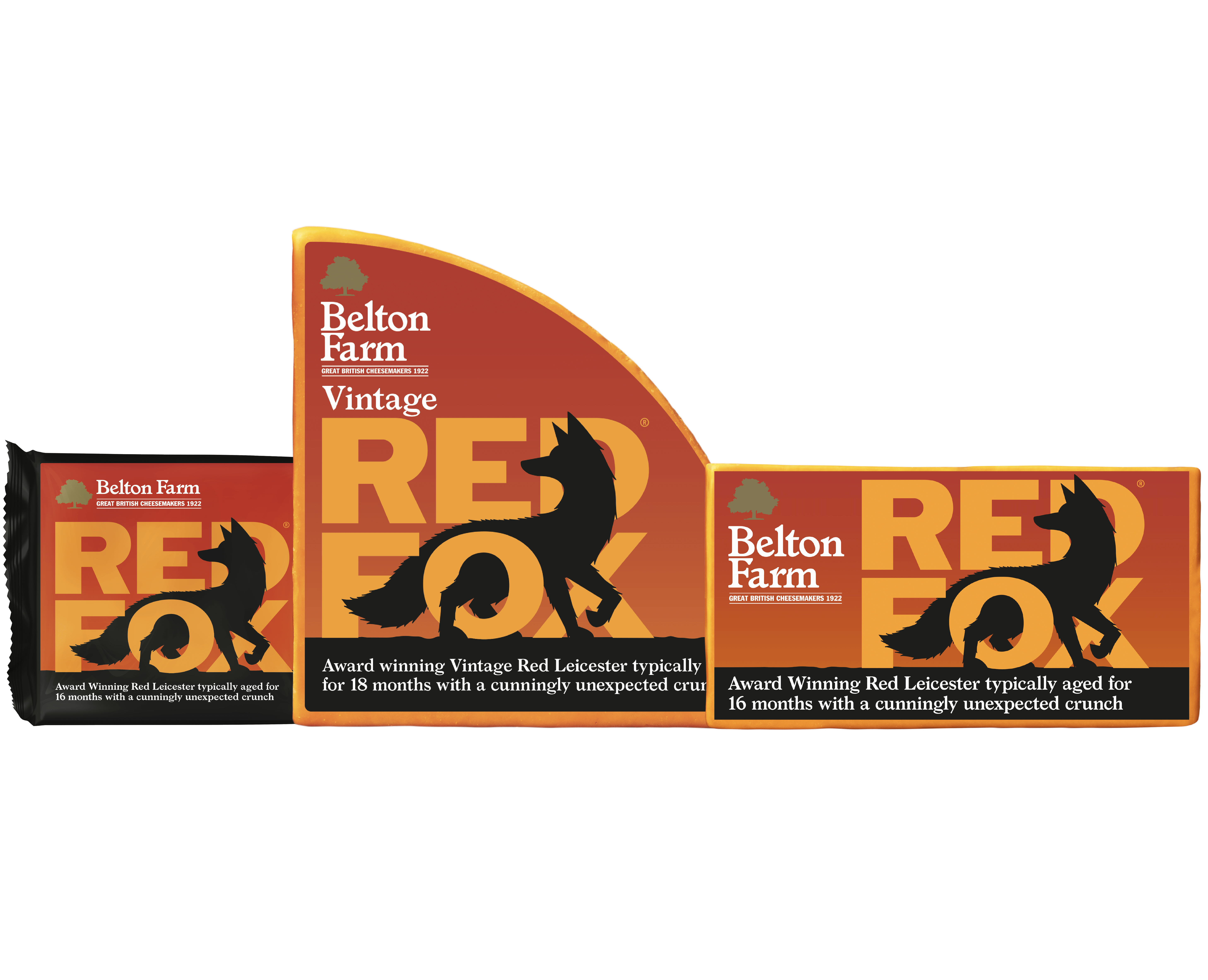 Red Fox
Method
Add the bacon to a dry frying pan on a medium heat, and cook for a few minutes until golden and the fats are released. Add the leeks and cook until soft and fragrant, put to one side.

In a small saucepan melt the butter and make a roux with the flour. Cook for a couple of minutes, stirring to prevent the roux from burning. Stir in the warm beer by degrees, until it forms a thick but smooth sauce. Add the grated Red Fox and stir until melted. Mix in the mustard and Worcestershire sauce and season well with black pepper.

Lightly toast and butter the bread, and divide the bacon and leek mixture between each slice. Pile the cheesy mixture on top and cook under a hot grill for a few minutes, until browned and bubbling.

Meanwhile, fry the eggs, if using. Finish each slice with a fried egg, sprinkle of chives and lots of black pepper.