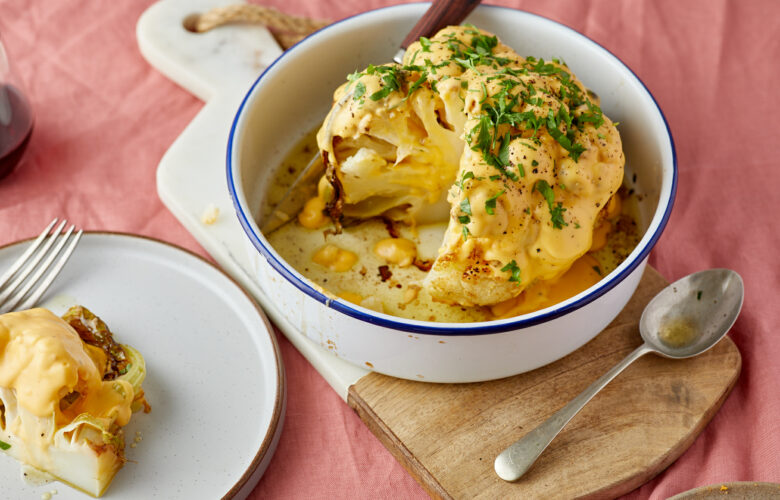 Whole Roasted Cauliflower with Red Fox Cheese Sauce
Ingredients
1 cauliflower, leaves trimmed and stalk removed
3 tbsp olive oil
Salt and pepper, to taste
Fresh parsley, finely chopped

For the cheese sauce
25g/0.8oz butter
25g/0.8oz plain flour
400–500ml/1.6-2 cups milk
100g/3.5oz Red Fox cheese, grated
salt and white pepper
The Cheese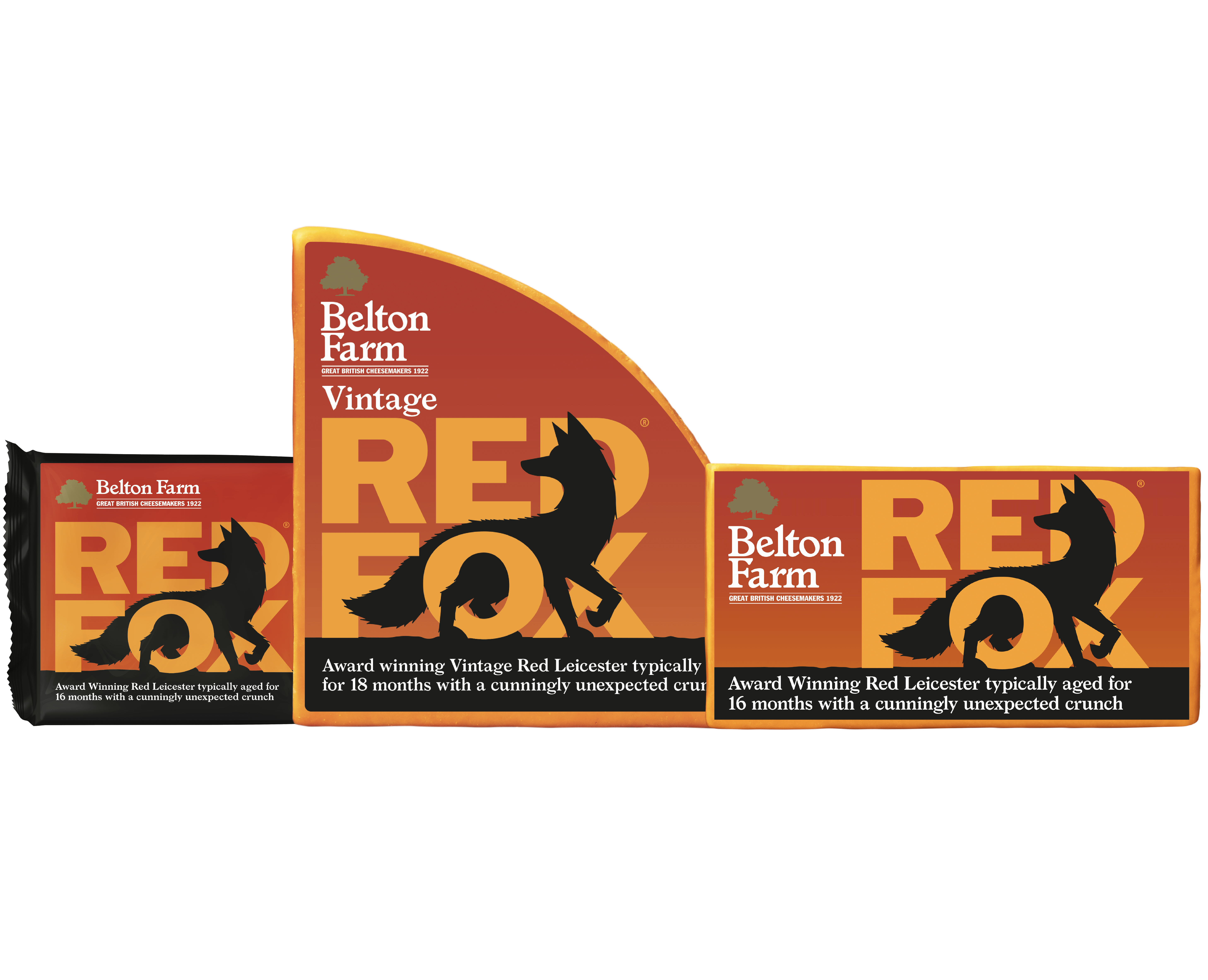 Red Fox
Method
Fill a large, lidded saucepan that's big enough to fit the whole cauliflower with at least 3cm of salted water, and bring to the boil over a medium heat. Carefully lower the cauliflower into the pan, cover and cook for 3 minutes. Remove from the pan and leave to steam-dry for 5-10 minutes. Pat any excess water off using a sheet of kitchen paper.

Meanwhile, heat the oven to 220c/200c fan/gas mark 7. Put the cauliflower in a deep roasting tin. Brush all over with the oil and salt and pepper, making sure to cover the bottom as well.

Roast for 20 minutes. Remove the cauliflower from the oven and baste with the oil in the tin. Roast for a further 20-30 minutes until the cauliflower is golden and crisp in places.

Meanwhile, melt the butter in a saucepan. Stir in the flour and cook for 1-2 minutes.

Gradually stir in the milk, stirring constantly. Ensure that the milk is completely absorbed, and the sauce is smooth and shiny before each addition of more milk. Once all the milk is added, keep stirring, and bring the sauce to a gentle boil.

Reduce the heat and simmer gently for 5 minutes. Season with salt and pepper and stir in the Red Fox and allow to melt.

Once the cauliflower is cooked pour over the Red Fox cheese sauce. Sprinkle with the finely chopped parsley to serve.